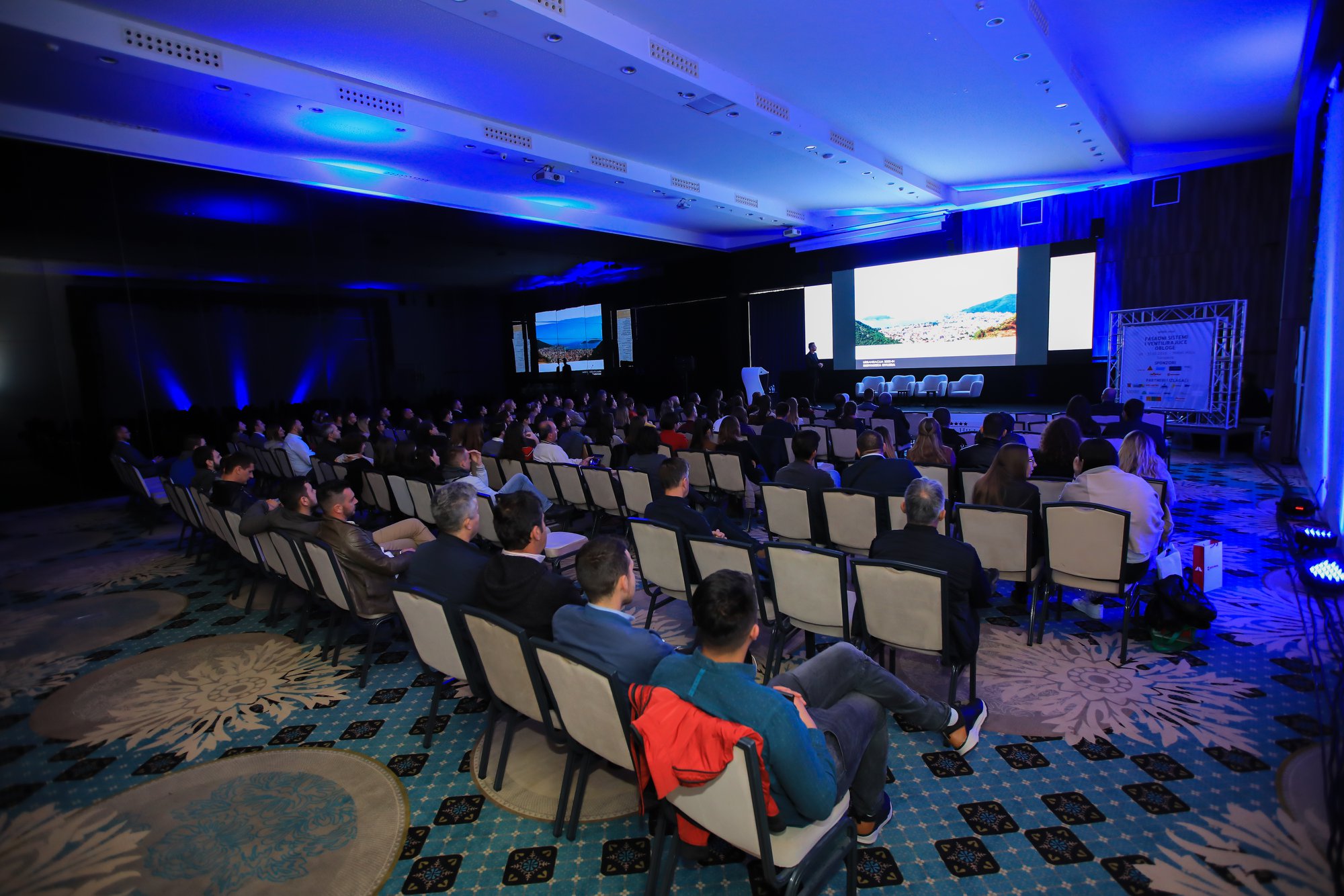 ENFORMA education
NIKOLA NOVAKOVIC held a lecture on topic "Responsive Architecture" at the VIII International Scientific and Professional Conference, Sphere 2019 Sarajevo
Sfera doo is the organizer of international scientific and professional conferences in the field of construction. The conference brings together the profession and science, exhibitors and lecturers from the region, and offers participants the opportunity to communicate directly, to cooperate, and share knowledge and experience, which is the ultimate goal of the conference. Participants included experts from Bosnia and Herzegovina, Serbia, Croatia and Montenegro:

- out. prof. Dr. Salihbegović Amira - Faculty of Architecture Sarajevo,
- prof. emeritus of architecture Branislav Mitrovic - Studio MITARH,
- Igor Grozdanić and Sanja Galić Grozdanić - Studio NONSTOP,
- Amir Vuk Zec - Studio Zec,
- Nikola Novakovic - Studio Enforma from Montenegro,
- Vedran Pedisic from Sangrad Architectural Office, as well as many others.

The lecture on "Responsive Architecture" held by architect Nikola Novakovic in Sarajevo on October 31, 2019, is the first presentation of Enforma studio in Sarajevo, Bosnia and Herzegovina. The reactions of the audience and those attending the 2019 Spheres Conference proved that the presentation of our studio, approaches and projects has been successful.