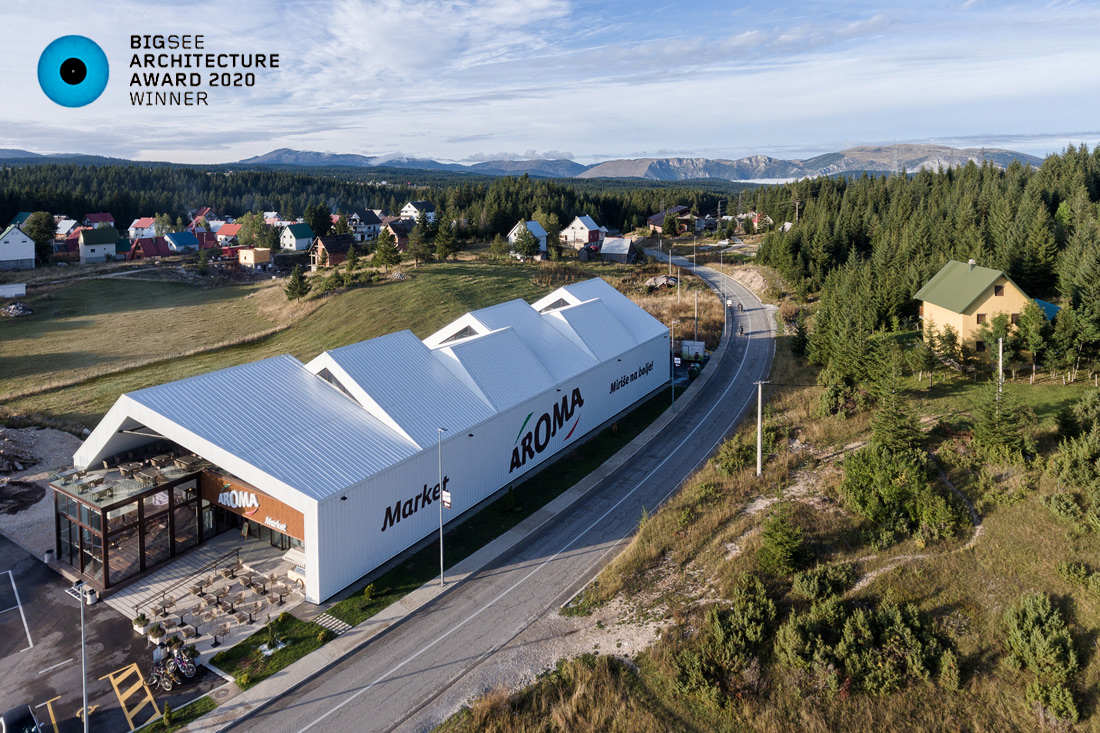 BIG SEE Architecture Award 2020- Aroma supermarket- Winner, Public and commercial architecture
We are proud to announce another international award for our studio. This time the award comes from Ljubljana, Slovenia, where our project for the commercial building "Aroma" in Zabljak, MNE has been evaluated by international jury, as the winner for BigSEE Award for year 2020.
BIG is officially an institution, Centre for Creative Economy of Southeast Europe, in practice is a big umbrella for a variety of compelling creative endeavours based in the City of Design, in the Slovenian capital, Ljubljana. And all with a common purpose: to bring strong creative practices closer to audiences everywhere in the larger region. It brings together 19 countries and 340 million people.
The architecture is subordinated to the existing environment, graciously complementing the natural ambience and it expresses a positive attitude towards the surrounding landscape, and the structure itself is perceived as part of the snowy peaks of Mt. Durmitor.